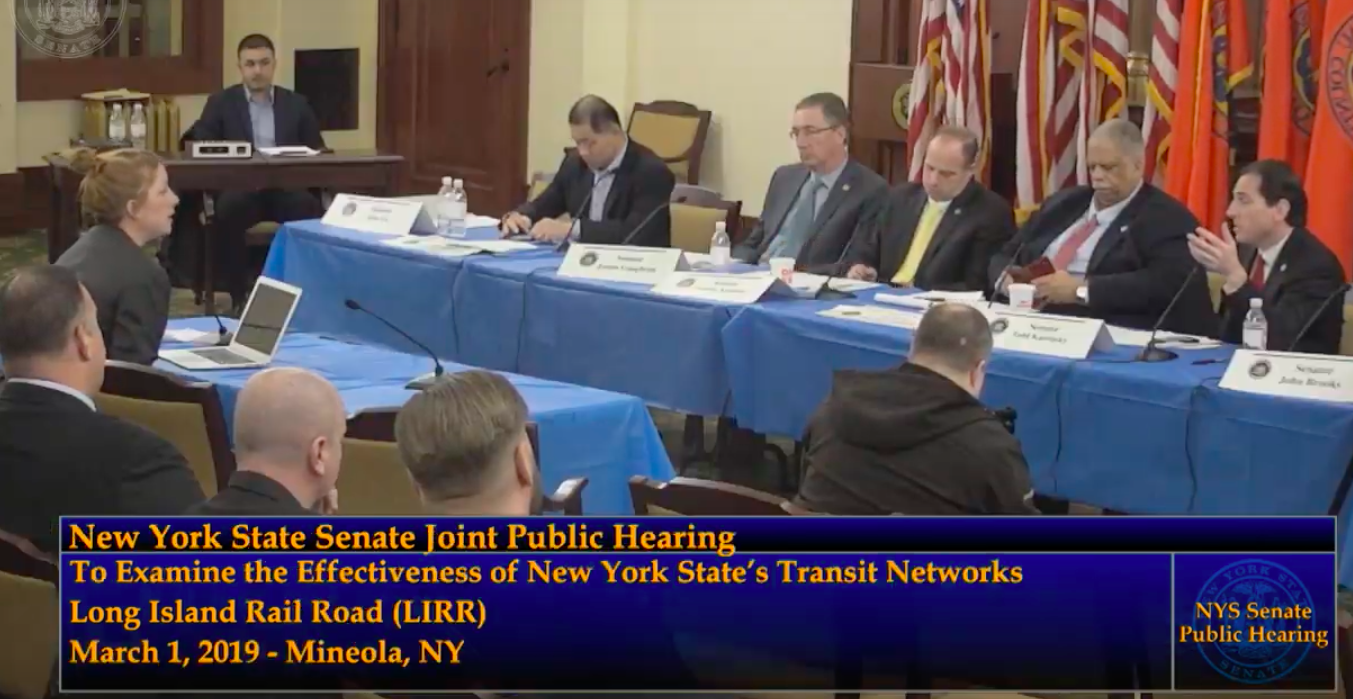 Advocating for complete bicycle infrastructure at LIRR station, congestion pricing and improved bus connections at the New York Senate Transportation Committee hearings in Mineola, March 2019.
City of Long Beach Bus Cuts, April 2018
The City of Long Beach City Council has allowed drastic bus cuts to the municipal bus service without holding a public meeting. The cuts were announced on the city webpage three days before they went into effect. #BringTheBusBack
Commuter Woes
From cut NICE Bus routes to failures at the LIRR, commuters face unreliable, frustrating and expensive delays.
Safety issues getting to / from commuter stations and bus stops are a very serious issue, with far too many pedestrians and people on bicycles being hit and killed just trying to get to work.